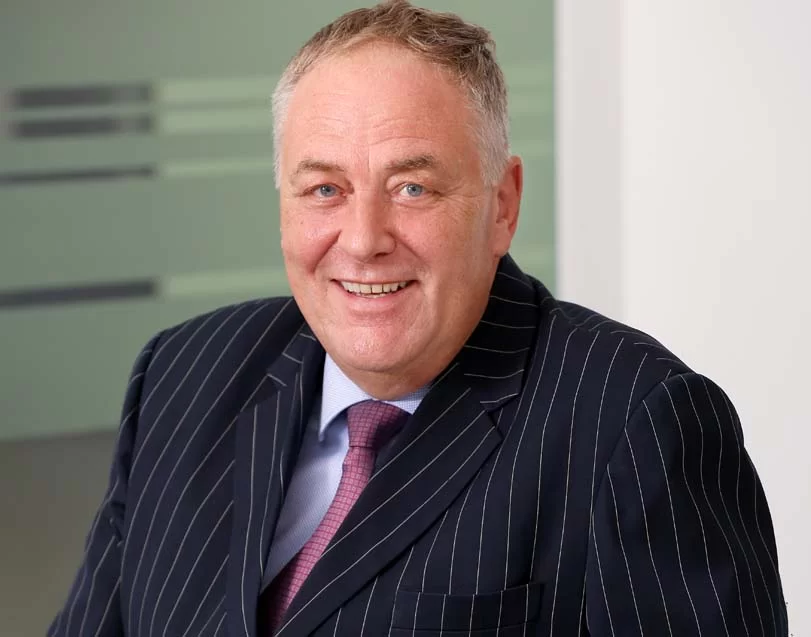 OUR
PRINCIPAL
I feel both privileged and honored to be given the opportunity of leading Yasmina British Academy into the next exciting stage of its development.
I have worked in education for the past 36 years, working for the last 11 years within the GCC. I have had the pleasure of leading some of the most successful schools within the region.
I initially trained at King Alfred's College, Winchester, where I obtained my first degree. A firm believer in lifelong learning, my post graduate studies include an MA in Educational Management, NPQH (National Professional Qualification for Headship) and I am a trained performance and leadership coach with The Work Foundation. I am a Founding Fellow of the Chartered College of Teaching (FCCT) and a Fellow of the Royal Society of Arts (FRSA). I read and research extensively, enabling me to keep up to date with current educational philosophy.
I am visionary, inclusive leader who has significantly transformed the quality of education and the experiences of the students in my care. My vision is a simple one; to ensure that every child in our Academy is happy, highly motivated, and fully supported to maximize their potential, both academically and in all other areas of school life.
I look forward to working with all the Academy's community to develop Yasmina British Academy into one of the leading schools internationally.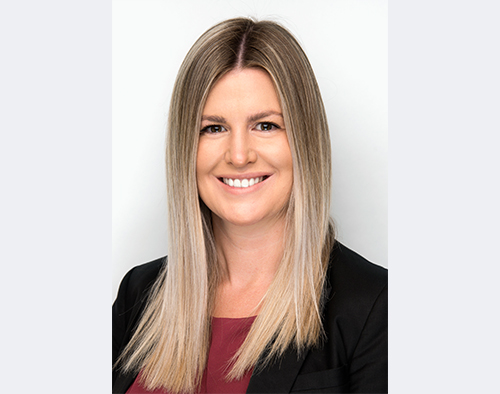 Holly Gibbs
Head of Primary
It is with great pride that I welcome you to Yasmina British Academy as the Head of Primary.
Having joined the Academy on the Executive Leadership Team in September 2019, taking the school through to Outstanding status, it is with great pleasure to lead the ever-growing thriving primary section on its journey through further development and excellence.
Having begun my teaching and leadership career in London, UK, I relocated to the UAE six years ago with a wealth of senior leadership experience, steering schools through periods of change and significant development. Sitting on the Executive Leadership Team in Dubai has brought a wealth of experience in the local setting, including strategic development, inspections, accreditations and devising practical solutions to the complex educational challenges faced in International schools.
As a former International Triathlete competing for Great Britain on the World stage, my philosophy of education is for students to be all-rounded, learning values and skills through exposure to a variety of high performing experiences. These align to the school vision and values of developing the arts of Sport, Music and Drama, building vital life skills such as resilience, collaboration, leadership and a strive for excellence; in turn stimulating motivated learners to succeed in a wide range of academic, personal and social situations.
As technology advances the educational world, it is an inspiring time for the development of teaching and learning, and I look forward to working very closely with the incredible Yasmina British Academy community to take the school through its next stage of educational excellence.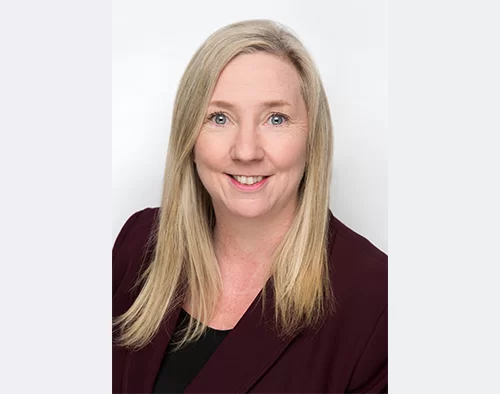 Jennie Kellett
Head of Secondary
After completing my Geography degree at the University of Derby in 1996, I decided I wanted to combine my love of the world with working with children so in 1998 I embarked on a new journey and trained to be a teacher at the University of Leeds; 21 years later I am still driven by the same underlying factor – I want to make a difference.
After ten very successful years in the UK, I moved to the UAE in 2009, joining Yasmina British Academy as a middle leader in 2011.
In 2015 I joined the senior leadership team, and I am now very privileged to hold the position of Head of Secondary. I have an excellent track record of raising standards and have been an integral part of the Academy's journey over the last ten years, achieving BSME Outstanding, Investors in People Gold, BSO Outstanding and most recently ADEK Outstanding.
Over the years, having held various leadership positions, I truly understand the importance of developing the whole child. For me, education is the key to success, and this success is enveloped by a growth mindset where learning is at the heart of everything we do. With this philosophy in mind, there is no ceiling to learning, no limit to success and no cap to achievement; learning truly is an exciting journey of discovery for all.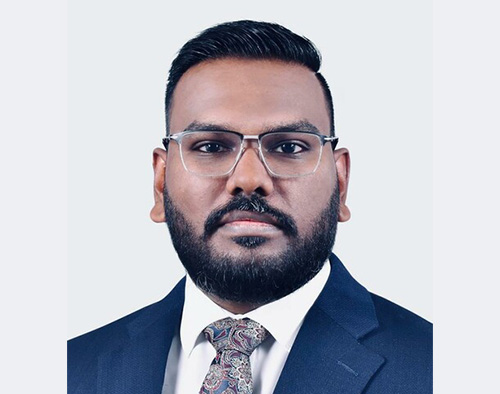 Dennis Felix
Manager - Operations and Support Services
With over ten years of leadership experience in Outstanding Schools in Abu Dhabi, I am an accomplished Operations & Support Services Manager (OSM) who prioritises excellence. My unwavering focus on safety and well-being encompasses a commitment to creating exceptional learning environments that prioritise quality education. The amazing team at Yasmina, who share my commitment to excellence, have played a pivotal role in my success.
As a Master's degree holder in Strategy and Project Management and a current doctoral candidate with a focus on Operations, I implement the philosophy of Kaizen and agile methodology to drive continuous improvement and excellence.
As a trusted member of the Executive Leadership Team (ELT), I play a critical role in creating the environment necessary for an Outstanding School. I leverage my extensive experience in managing complex projects with multiple stakeholders efficiently exceeding expectations. Streamlining operations, improving processes, and implementing effective systems are key strengths I possess that support the organisation's success.
Growing up with parents who are educators in the UAE has instilled a passion for education and a commitment to providing the highest level of service.
In summary, I am committed to driving excellence within the organisation while providing exceptional service. My extensive experience, advanced education, focus on health and safety, and agile methodology make me confident in my ability to optimise our facilities and support the organisation's success.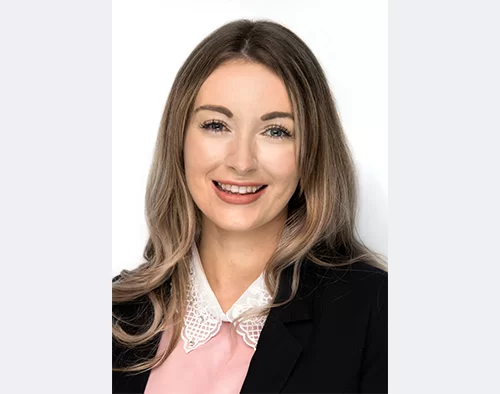 Sarah Lane
Primary Assistant Principal
My journey to teaching started in the North East of England, where I completed a degree in Primary Education. The first school I worked in, situated in a small English town named Hartlepool, gave me many excellent opportunities to work with children across the different Key Stages of the primary school.
In 2014 I decided to combine my love of teaching and travel and make a move to the U.A.E. My first five years in this country were spent in a large international school in Dubai. During my time in Dubai, I had the privilege of teaching children from all around the world and getting to know all about their different cultures and ways of life. I also became the Subject lead for English, and later the Director of Key Stage 1.
In 2019 I became the Assistant Principal for Primary at Yasmina British Academy. This was a move that I was very keen to make knowing that Yasmina British Academy is a school with an excellent reputation and incredibly high standards. I have thoroughly enjoyed leading on all pastoral aspects of the primary students' education. I firmly believe that in order to be successful educators, we must develop the whole child, focusing on their emotional needs alongside the academics.
One of my key priorities is to provide all children with classroom experiences where they feel secure and confident enough to try out new things and make mistakes, as this is a critical aspect of the learning process. All children should feel a sense of belonging and pride in their school, which is always a top priority in everything we do here at Yasmina British Academy.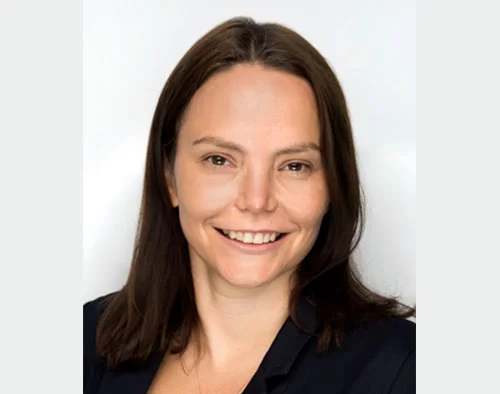 Wendy Wortmann
Assistant Principal Primary: Achievement and Curriculum
I have always had a passion for learning and cannot remember ever wanting to be anything other than a teacher. I followed my passion and obtained my B.Ed degree in South Africa. When I had finished studying, I travelled to the U.K, to utilize my skills as an educator and make a difference to the minds and lives of children.
I worked in an inner-city school in London and found the experience very rewarding. I moved from being a class teacher to Head of Key Stage 1. Thereafter, I was offered the opportunity to be the Lead Practitioner for multiple schools within an Academy Trust in Surrey.
In 2017, I looked to further share my passion for teaching and learning on a new adventure, as well as to enjoy the sunshine and culture. I decided to move to the UAE with my family. I was fortunate to begin working at Yasmina British Academy, with its outstanding education and reputation. I have progressed from Head of Year (during which time the school achieved Outstanding in BSO), to Director of Upper Primary and am now the Assistant Principal for Curriculum and Pastoral.
I believe, we as educators, are responsible in preparing our children to be citizens of the future. Here at Yasmina British Academy, we strive to equip our students with all the skills to become resilient, confident, and ambitious leaders of the 21st century that endeavour to make a real and positive contribution to society.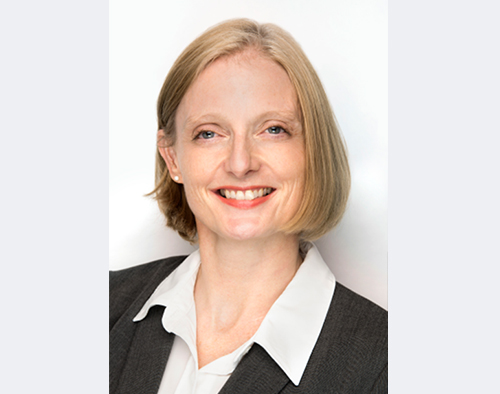 Lisa Davey
Assistant Principal – Pastoral
What better place to be than at the heart of shaping young lives?
Starting my love of teaching in the outback of Australia, my career spans over 20 years both in the UK and within Abu Dhabi. I have taught across all the Primary year groups with passion, and have held many roles which enable me to lead in teaching and to nurture both students and teachers in their pursuit of excellence.
This passion for teaching brought me to Yasmina British Academy with my own family ten years ago where both my son and daughter thrive, enjoying all the academic and extra-curricular opportunities that it offers.
At Yasmina British Academy, I have been privileged to be a Head of Year, Head of Key Stage, and Director of Phase in both Lower and Upper Primary. I have led on English as Additional Language across the school, and across the network of the Aldar schools.
Achieving is about more than academics. Our role as educators starts with each child and their well-being. Developing resilient learners, learners with a growth mindset and happy learners means we will develop young minds which are capable of achieving the best outcomes possible.
This is where I want to be – at the heart of providing this in our arena of learning at Yasmina British Academy.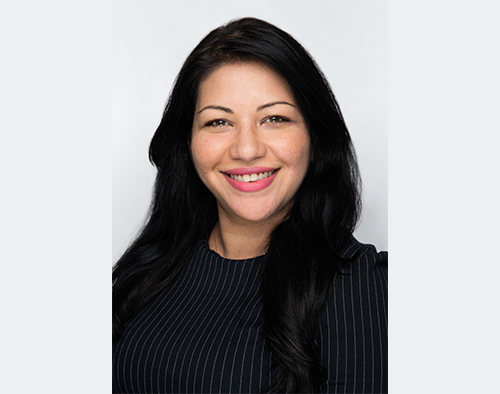 Samantha Pyper
Assistant Principal for Curriculum and Achievement
After completing my BA in English Literature and Educational Politics at Keele University in 2009 and my PGCE at King's College London in 2010, I qualified as a teacher of English and Literature. Guiding young people to find their love for literature and gain confidence in voicing their opinions on a range of topics is an unparalleled reward - one which I relished for years, teaching in the borough of Camden, London before moving to Abu Dhabi in 2015.
I believe that education can enrich your life, no matter your age - this belief led me to complete my MA in Sociolinguistics, also at King's College London in 2013.
In 2015 my husband and I decided to look wider than London, and that decision brought us to Yasmina British Academy. I joined AYA as the Assistant Head of English. My continuing interest in educational research allowed me my first SLT appointment as the Associate Assistant Principal for Teaching & Learning in 2016. Through this role, I was instrumental in delivering John Hattie's Visible Learning to AYA. In May of 2018, I was appointed to my current role as Assistant Principal for Curriculum and Achievement.
I am privileged to be part of the team that has brought Yasmina British Academy the recognition it rightly deserves, as the Outstanding school that it is. I couldn't be prouder of the fantastic achievements of our students at examinations; sporting events; their role in the community and their contributions to the Arts across the region.
My childhood habit of reading; a love for travel and my firm belief that yoga can work miracles if you let it are some of the ways I spend my time when I'm not at work.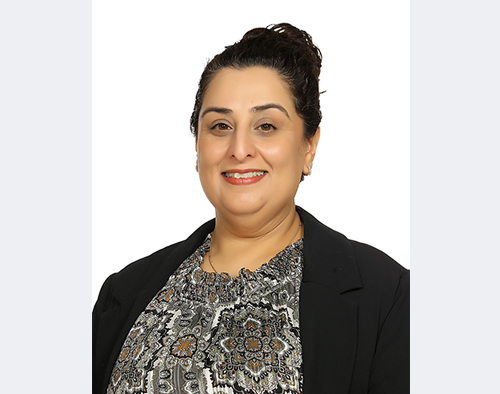 Zaheera Haujee
Assistant Principal – Teaching and Learning
I obtained a BA in History and Politics from the University of Leicester and went on to secure a PGCE in 2007. As a committed lifelong learner, I went on to complete a Masters in Learning and Teaching and gained the well respected NPQSL (National Professional Qualification for Senior Leadership). My career in education started in Leicester and over the past 15 years I have been fortunate to have shaped the academic and personal success of students from a variety of backgrounds, in the UK and in the UAE.
I joined Yasmina British Academy in 2016 and have held various responsibilities alongside teaching History and Politics. It is an honour and a privilege to be entrusted with leading a team of dynamic and experienced teachers in order to provide the best possible outcomes for the young people in our care. A key priority as a school leader is to ensure world-class quality of teaching and learning which stimulates students' intellectual curiosity, engages them in learning and enables excellent attainment and progress. My aim is to ensure every child is enabled, encouraged and supported, and that teachers are continuously engaging with the latest educational research and developing pedagogically.
I arrived in the UAE with my daughter, who completed her A-Levels at Yasmina British Academy and is now at university in the UK. We were welcomed by an overwhelming sense of community and support; I want nothing more than to continue to embed this tradition of ensuring every single member of our community is embraced and respected within the AYA family. My commitment is to ensure the love, care and relentless commitment to excellence for every child continues to guide our school into the future.
I am an educator because I believe seeking knowledge is a duty and I want to share my passion for learning so that our future generations will go on to shape a better world. My interest in learning was fuelled by the many books I read as a young person and my travels around the world, my experience as a parent, and my career in education and leadership; all of which have made me increasingly passionate about wanting to understand the world and make a positive contribution to society.
AT A GLANCE
| Year Group | School Fees Per Annum (in AED)* | Term 1 | Term 2 | Term 3 | Registration Fee |
| --- | --- | --- | --- | --- | --- |
| FS1 | 42,900 | 17,160 | 12,870 | 12,870 | 2,000 |
| FS2 – Year 1 | 44,390 | 17,756 | 13,317 | 13,317 | 2,000 |
| Year 2 – Year 6 | 46,530 | 18,612 | 13,959 | 13,959 | 2,000 |
| Year 7 – Year 8 | 51,730 | 20,692 | 15,519 | 15,519 | 2,000 |
| Year 9 | 55,460 | 22,184 | 16,638 | 16,638 | 2,000 |
| Year 10 – Year 13 | 61,150 | 24,460 | 18,345 | 18,345 | 2,000 |
*Fees for the term 2022-2023. Please note, our fees are regulated by ADEK and are subject to change.